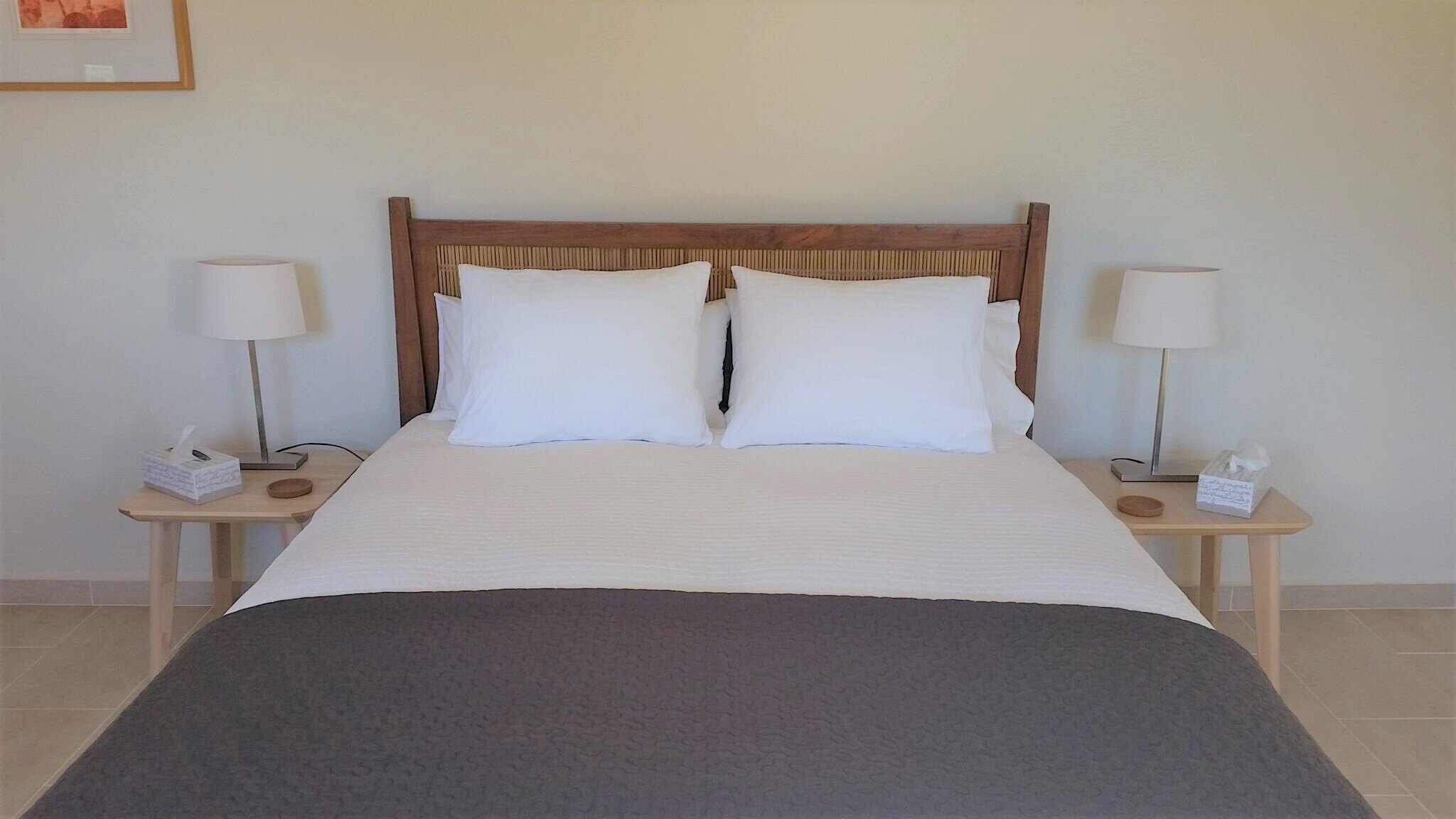 disconnect, relax & recharge in our off grid mountain retreat
The casita
We have created a very relaxed mountain retreat in a beautiful location surrounded by nature. Here you can experience living completely "off grid" in a sustainable low impact way without compromising on style and comfort.
Our guest casita is completely separate from the main house with light, spacious and comfortable rooms, 2 modern bathrooms and kitchen facilities for 2- 4 guests. There is one large bedroom sleeping 2/3 with an en-suite shower room. In addition there is a well equipped dining kitchen with a gas oven, hob, fridge/freezer and washing machine. There is also a separate lounge with a comfortable sofa bed and a large covered outdoor seating/dining area 9mx 5metres with plenty of space and fantastic views.
All rooms are simply furnished in a contemporary andaluz style using natural materials to create a very comfortable and relaxing environment.
For the colder months all rooms have gas central heating and the traditional style timber windows are fully double glazed with shutters along with cosy feather duvets.
We have made a conscious decision not to install air conditioning, however it is not necessary as the casita and main house stay cool in the summer if the shutters are kept closed during the day. We also provide electric fans for cooling on exceptionally hot days. All of the floors are tiled which stay lovely and cool with rugs for additional comfort.
We have tried to provide a kitchen that is very well equipped as we love to cook and know that many of our guests chose to do the same.
The casita is built following the natural slope of the land. There are various level changes at different points throughout the accommodation, however there are not more than 4 steps in any flight.
Sustainability
At Finca Las Morenas we try to make every effort to ensure that we are doing as much as possible to conserve resources and to be as energy efficient as possible without compromising on comfort. We have used local labour to complete all of the work on the house, using sustainable and recycled materials in the refurbishment of the accommodation.
Here are some of the features that we have incorprated at the property to conserve resources & energy.
Energy saving features
All electricity is generated by solar power.
Wool insulation in interior.
Cork insulation on the exterior
LED Lighting used throughout.
A & A+ rated appliances.
Water saving feature
Rainwater Harvesting.
Grey water recycling for garden.
Low flow water saving ecosmart taps.
Nebia water saving showers.
Half flush toilets.
Re-use of re-claimed materials and furniture wherever possible.
We promote rural tourism and encourage our guests to use local shops and restaurants in our village.
The setting
The casita at Finca las Morenas is ideal for nature lovers who crave peace and tranquillity but who want to live in comfort with spacious rooms with quality finishes and furnishings. The casita is also perfect for those who would prefer to live in a property that has a low impact on the environment.
The property is either surrounded by the Sierra de las Nieves National Park or its own land and this ensures complete privacy and peace and quiet for our guests.
Access to the property is via a quality gravel track and no four wheel drive vehicles are necessary as the track is well maintained by the council for the use of the forestry commission.
The track to and past the property is only used by the ourselves, our guests or the forestry commission. No public vehicle access is possible into the park via this route.
We are lucky to be situated between the villages of Yunquera and El Burgo. – both have a good selection of independent shops where you can buy fresh fruit and vegetables, fish, meat and most other essential items.
The quality and value of the local ingredients is excellent including fantastic local goat's cheese which is made in the village. In addition each village also has a small but very well stocked supermarket. Both the villages of Yunquera and El Burgo are only a 10mins drive from the house.
Little Extras
We provide a basic welcome pack for our guests comprising of: Homemade bread, butter, jam, milk, tea & coffee, wine, eggs, olive oil etc. Also fresh figs and other produce from the garden when in season.
We have tried to think of the necessary store cupboard staples that make it easier for our guests to prepare interesting meals at the house and we supply a selection of basic cooking ingredients.
In addition, for a small charge, we are happy to get small quantities of food shopping for you in advance of your arrival especially if you are arriving on a Sunday when all shops are closed. Please give us as much notice as possible should you require this service.
The garden
We moved here in the summer of 2016 after spending the last 20 years running a garden design company in London. We specialised in designing and building Mediterranean, drought tolerant gardens for clients in and around the South East of England and it was always our dream to create a true Mediterranean garden here in Spain.
Our guests are free to use any areas of the garden at present and as our plans come to fruition there will be even more outdoor areas with additional facilities for our guests to enjoy.
The seasonal swimming pool is available exclusively for the use of our guests from the begining of June until the end of September or possibly slightly later depending on the season.
In addition there is wild swimming in El Burgo in a beautiful secret location.